This summer, we asked our supporters to join in offering prayers and spiritual works for you, our campus ministry partners.
The outpouring of prayers, spiritual offerings, and encouraging messages that came in for you, your students, and your campus has been a beautiful thing to witness. We wanted to share some of the wonderful spiritual fruit that came for you from your supporters all across the country.
Words of Encouragement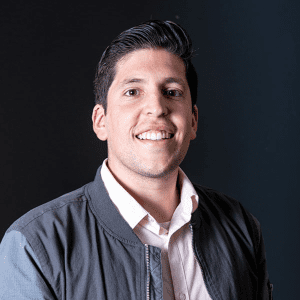 Interview with Eleazar Palma, Dean of Student and point person at John Paul the Great Catholic University in Escondido, CA.
How long have you been partnered with the Evangelical Catholic?

JP Catholic has been partnered with the Evangelical Catholic now for about 6 months.
Do you have context of your ministry at JP Catholic before partnering with the EC? If so, What was the ministry's landscape like before you decided to partner with us?

Our ministry was thankfully on an upswing around the time we partnered with the Evangelical Catholic. We brought on a new ministry team at the beginning of the 2021 school year, and we were working on making great strides with serving our student body.
How has the environment changed since partnering with us? What obvious differences are there in the landscape of your ministry and/or the lives of your students?

Since partnering with EC I think the specific group of students that went through the program have a deeper understanding of faith and evangelization than the other ministry group leaders we have on campus. I think one obvious change we have undergone is for the students overcoming the fear of simply inviting their peers to draw closer to Christ.
What kind of exciting things are students doing for their personal apostolates?

One of our students that went through the program as his apostolate began a small group for men on campus who struggle with Chastity in its various forms. It was awesome to see his initiative to start this group. It was very receptive as well. I think that is when we all noticed that this was a huge need on our campus and probably on 99 percent of campuses in the US. The first meeting had 7 men and by week three there were 15. I think it has created a great environment for these young men to come together and grow stronger together instead of being isolated and by themselves in their struggle.
How does the EC help your students in understanding/embracing their call to discipleship?

I think the students who went through the training deepened their understanding and their embrace for discipleship. I think the training provided very specific topics concerning discipleship and was very strong. It was very receptive overall and I think it definitely had a positive impact on the students. The format itself was also very inviting and comfortable for the students to learn a grow in their faith.
What notable changes have occurred in your ministry since implementing mission training in your ministry?

I think the largest notable change we have noticed since implementing mission training is the fact that our leaders have more confidence. They can speak with their peers more comfortably about the faith now. Before it seemed like a barrier but now I think they really feel that they have the tools they need to start apostolates and lead small groups.